After purchasing my first Zara item (a pair of jeans) a couple of weeks ago, I have fallen in love with the Spanish clothing brand. I was never a major fan before, and always thought that their pieces were really strange, but they have some really lovely stuff too which I didn't really notice before. There are some wacky things flung in there too that I would never wear, but for the most part their style is really nice and unique.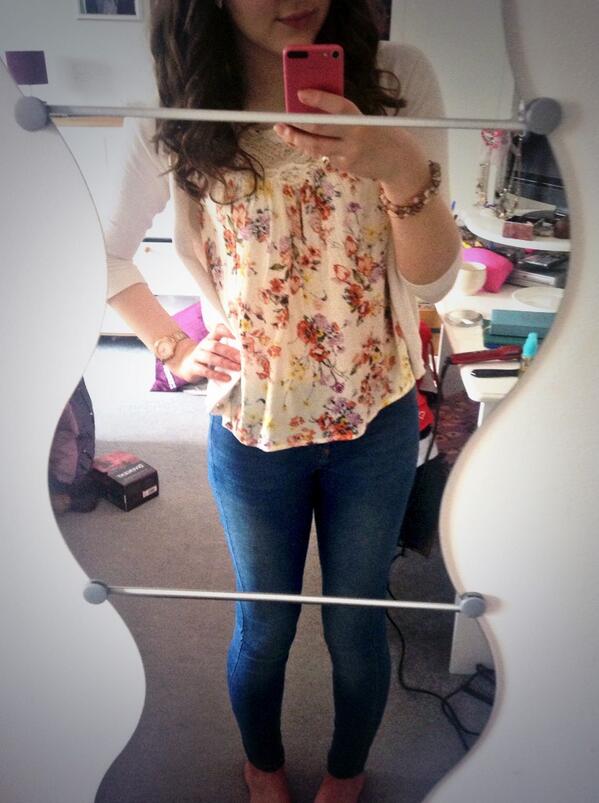 Top: Forever 21 // Cardigan: Primark
I have been wearing these jeans non-stop since I bought them. They are so unbelievably comfortable and are a really flatter fit, especially around the thighs and bum. The size 10 is a good fit on me, although slightly big around my waist but I would rather they be like that than cutting in. A muffin top is NOT a flattering look. These were in the sale for around the £20 mark I think which is a really great price for jeans as a high quality as these. I would even have paid full price for them and it isn't often that happens. I like my bargains.
Zara can be quite expensive with some of their things but the majority is well worth the money. It kind of feels like wearing designer clothing but for a fraction of the price. Their basic items are surprisingly cheap too but still maintain the excellent quality. I have a feeling I could be spending a hell of a lot in this shop soon.
What do you think of Zara?